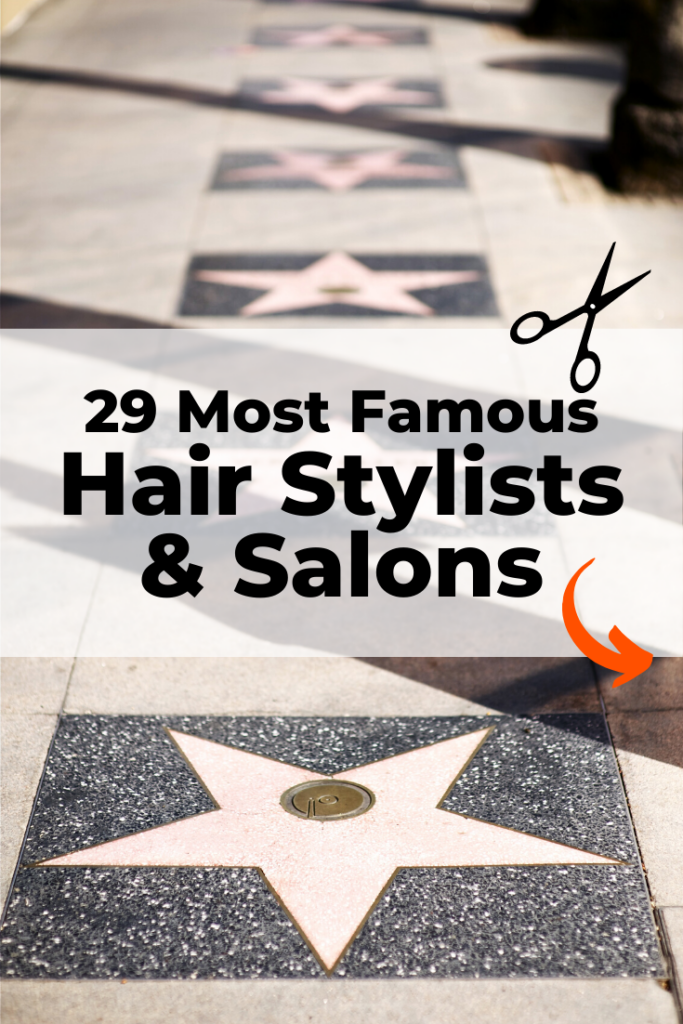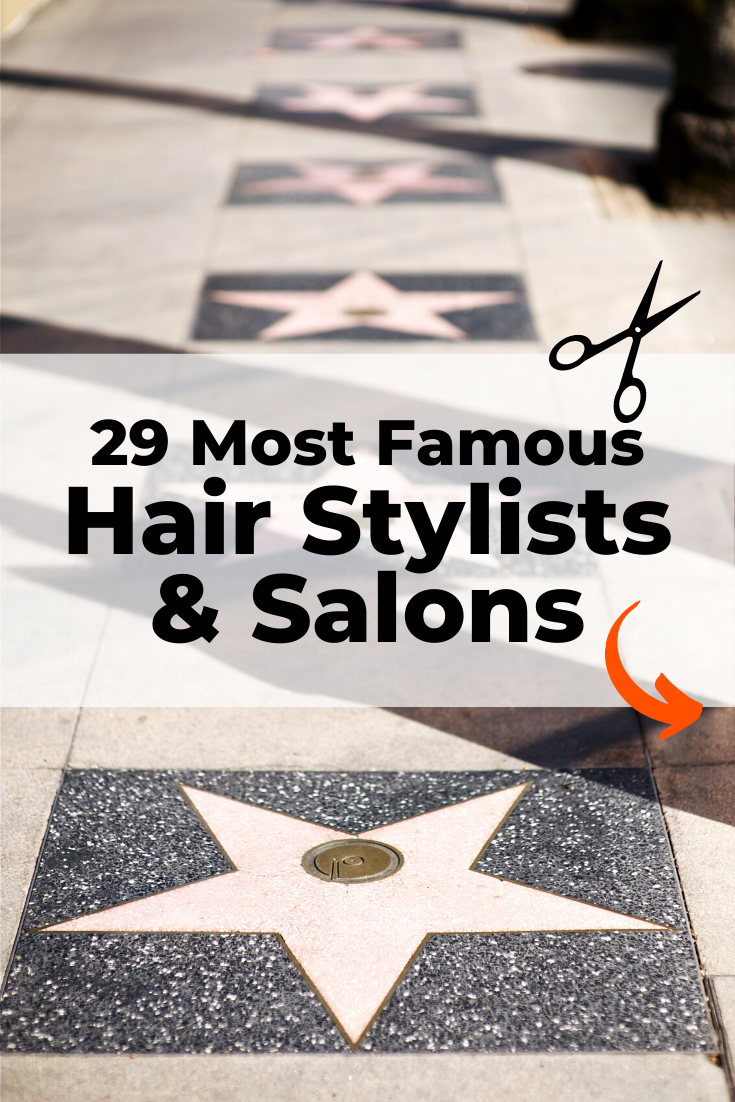 I follow many famous hairstylists for inspiration but also business, marketing, and branding ideas
Many celebrity hair stylists have achieved their fame by being hair stylists to the stars. Other famous hairdressers have coined new techniques that have propelled them to recognition as the best hair stylists in the world
Whatever made them famous, there are many things you can learn from them about hair, branding, and marketing
In this article, I have summarized the most famous female and male hair stylists right now as well as the most famous hair salons
Famous Celebrity Hair Stylists
To become a top celebrity hair stylist you not only have to be the best of the best, but you must have the portfolio to back it up. This means that you have to create iconic looks that will be seen by millions and copied the world over
Being a hair stylist to the stars is much more than working with regular clients. Everyone takes notice if a star has changed their hair when they walk the red carpet. You have to know how to work with a celebrity's individual style and tailor their cut and color to their signature look
Check out these top celebrity hair stylists below who have secured their own fame for their work with famous clients
Ted Gibson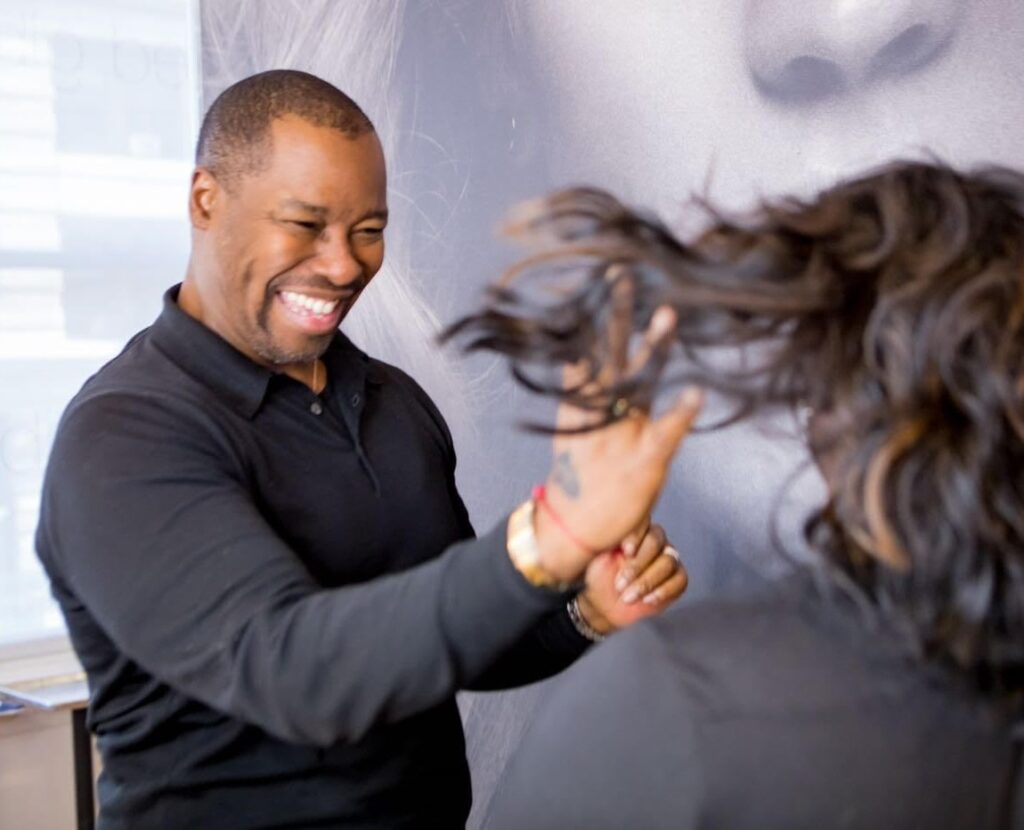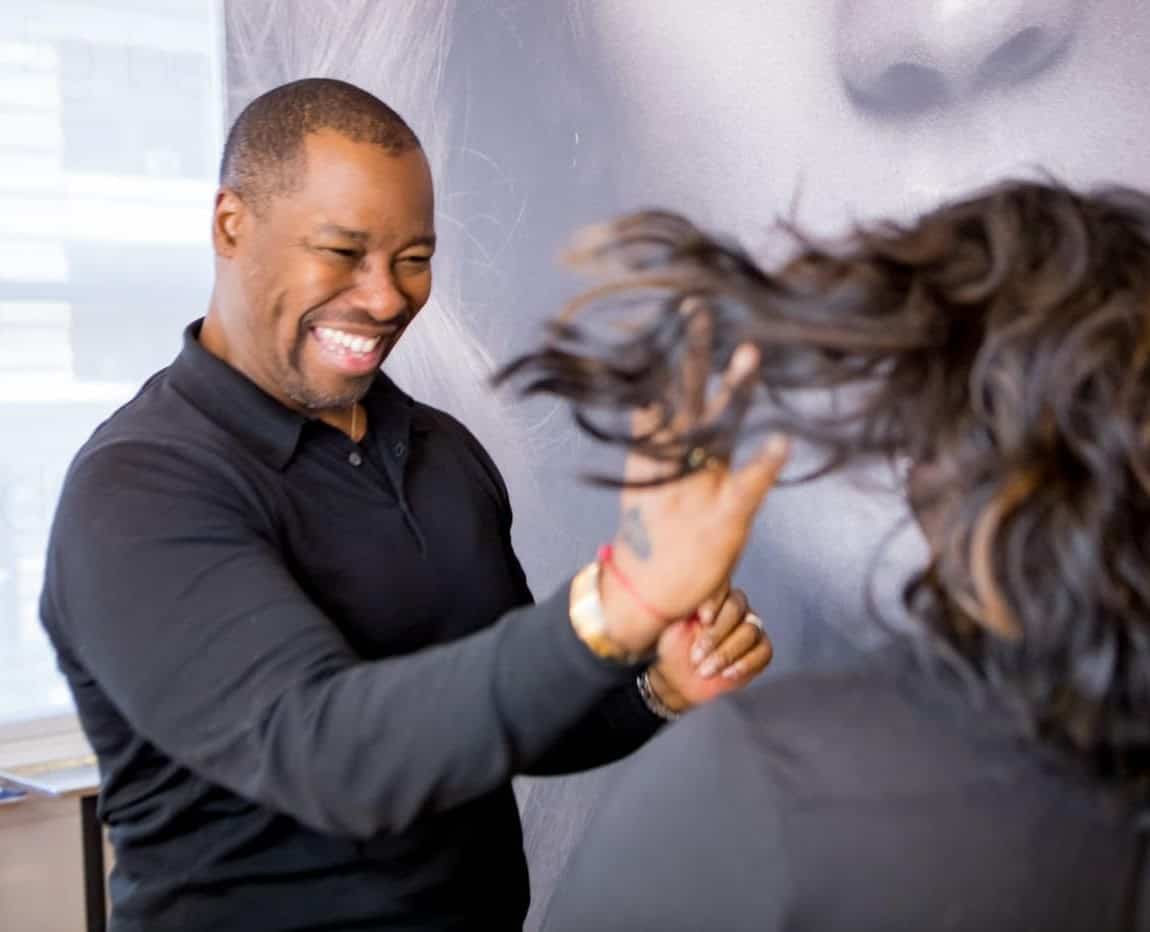 Works at: Starring by Ted Gibson

Instagram Account: @tedgibson

Age: 55

Location: Los Angeles, California
Ted Gibson started his career on TLC's What Not To Wear, a show where contestants could get a makeover that included a new wardrobe and hair style.
Since then, Gibson has cut hair for the likes of Angelina Jolie, Anne Hathaway, and Ashley Greene. His haircuts are known for costing anywhere between $900 to $2,000.
José Eber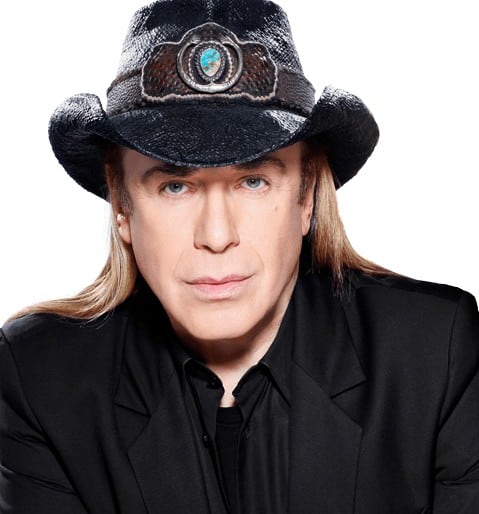 Works at: José Eber Hair

Instagram Account: @joseeberhair

Age: 70

Location: Beverly Hills, California
José Eber is a famous male hair stylist you've probably seen before. With his iconic long hair and cowboy hat, Eber's claim to celebrity styling fame began in the 1970's.
He styled hair for Elizabeth Taylor, Cher, and Farrah Fawcett. He has several famous hair salons across the US and one in Dubai. His line Beauté Cheveux features hair products and styling tools
Jen Atkin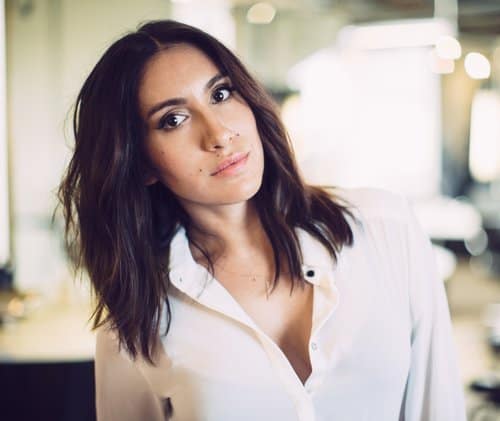 Works at: Andy LeCompte Salon

Instagram Account: @jenatkinhair

Age: 40

Location: Los Angeles, California
With over 3.2 million followers on Instagram, Jen Atkin is one of the most famous female hair stylists today. The Kardashians, Katy Perry, Jennifer Lopez, and Bella Hadid are just a few of the celebrities that make up her portfolio.
In 2016 she started her own line called OUAI which features hair care as well as beauty supplements. She also started Maneaddicts.com, a digital magazine featuring top hairstylists, new products, and instructional how to's
Chris McMillan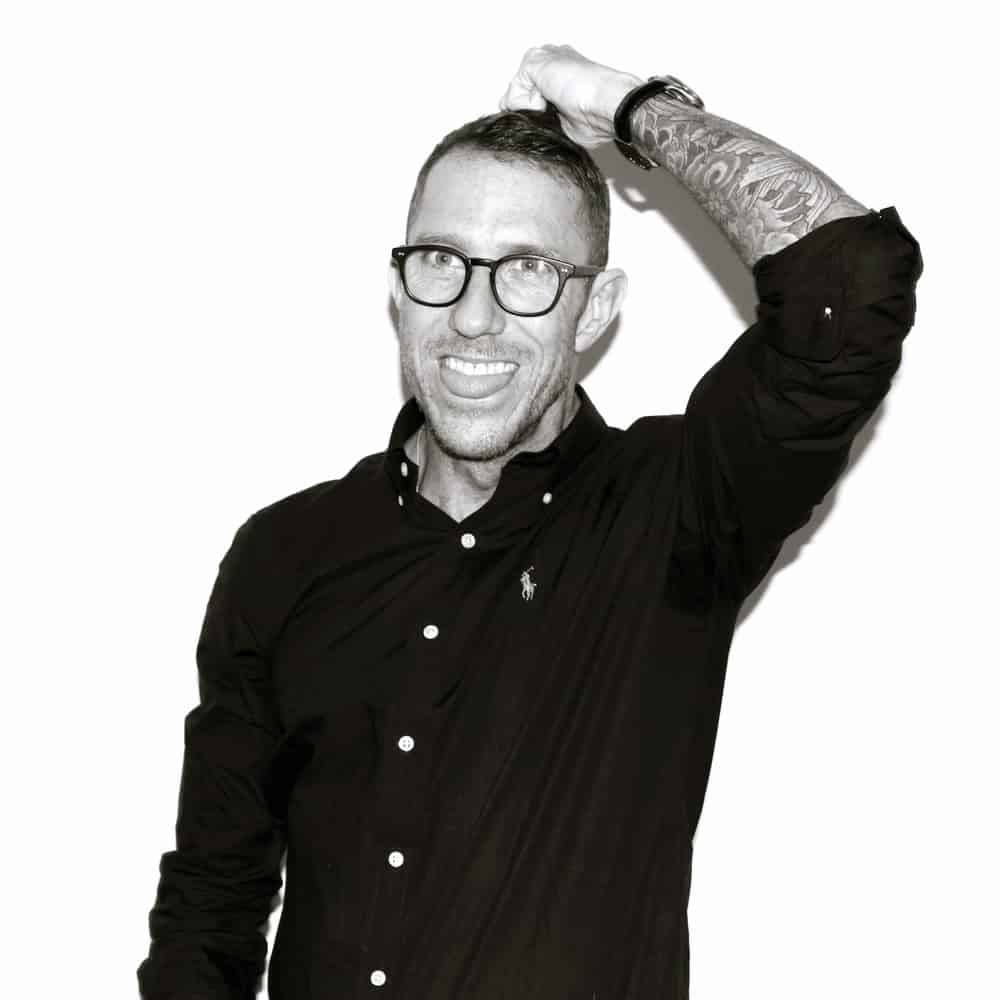 Works at: Chris McMillan The Salon

Instagram Account: @mrchrismcmillan

Age: 54

Location: Beverly Hills, California
Chris McMillan is a top celebrity hair stylist that's been around since the 1990's when he became known for The Rachel, the cut from the TV show Friends.
McMillan is considered to have coined the sexy beach wave look from the 2000's. He's worked with celebrities such as Miley Cyrus, Cindy Crawford, and Courtney Cox. He writes a column for Allure magazine and can be found working at his salon in Beverly Hills
Kimberly Kimble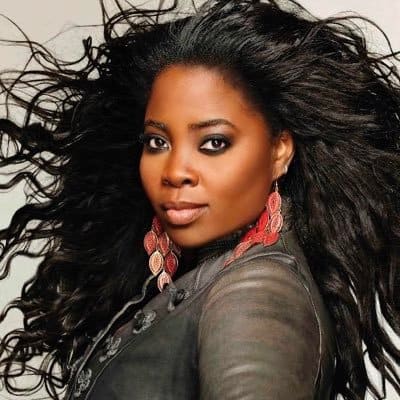 Works at: Kimble Hair Studio

Instagram Account: @kimblehaircare

Age: 48

Location: West Hollywood, California
Famous black hair stylist Kim Kimble started her career in 1995 when she built up a portfolio working with celebrities in publications such as Vanity Fair, Essence, and Vogue.
In 2012 she starred on WeTV's reality show L.A. Hair where she spent 5 seasons. She then went on to work with Beyonce on her critically acclaimed project Lemonade. She currently manages several salons and has started her line Kim Kimble Beauty
Nick Arrojo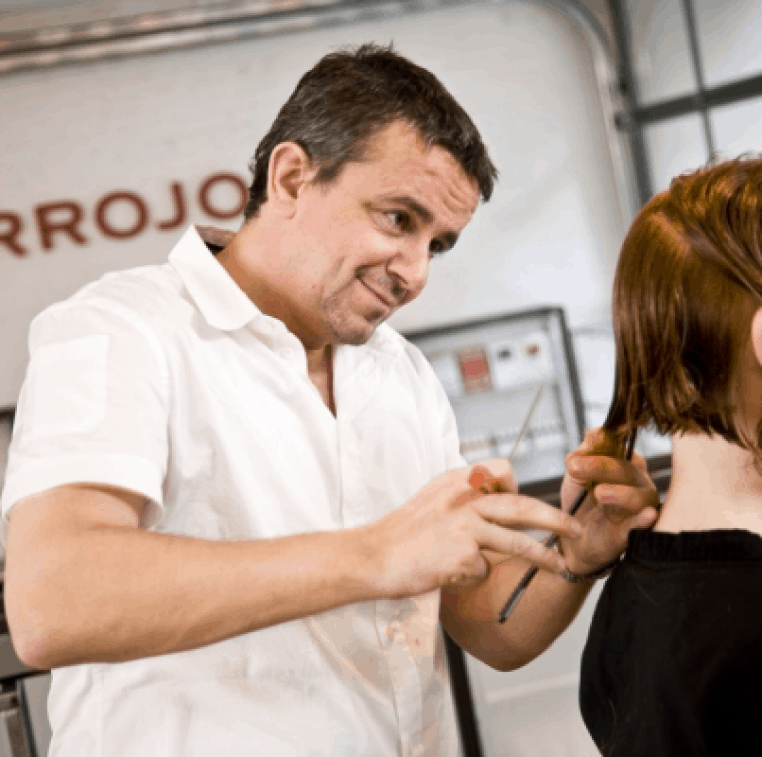 Works at: Arrojo

Instagram Account: @nickarrojo

Age: 54

Location: New York, New York
Nick Arrojo made his name as a top celebrity hair stylist when he moved to from England to New York and began working with Vidal Sassoon, Wella International, and Bumble and Bumble. His celebrity roster includes not only actors but supermodels such as Melissa Keller and Yamila Diaz
Arrojo starred for seven seasons in TLC's What Not To Wear and had an appearance in Bravo's Queer Eye. Today he still cuts hair in New York City where has several salon locations
Frédéric Fekkai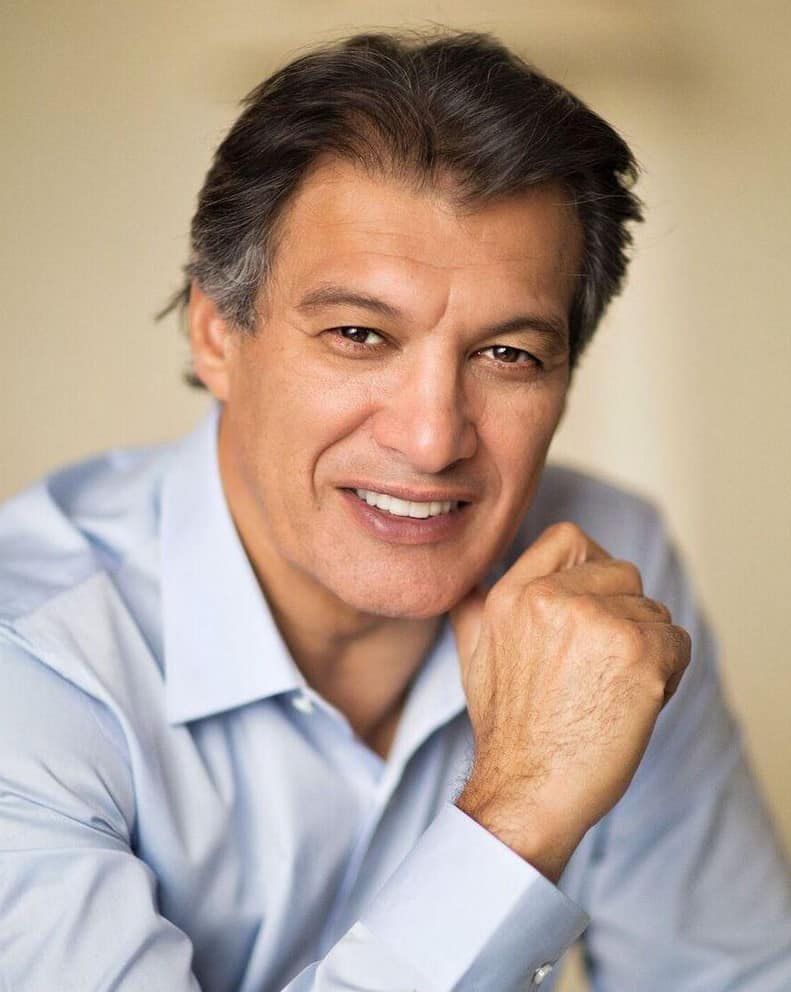 Instagram Account: @fredericfekkai

Age: 62

Location: New York, New York
Born in France, Frédéric Fekkai moved to New York when he was 21 and started his career as a celebrity hair stylist working at fashion shows. He then went on to do hair for notorious clients such as Hilary Clinton, Kim Basinger, and Jessica Lange.
He is most-known now for his vegan hair product line Fekkai.
Famous Hair Stylists in History
While hair styling is no modern wonder, many famous hair stylists we know of today only came onto the scene in the 20th century for two reasons: film and the invention of synthetic hair color.
With the onset of film and Hollywood in the early 20th century, trends could travel faster and people had access to hair styles never seen before. Along with readily available at home hair color starting in the 1940's, people looked to famous hair stylists to tell them what to do.
Many of these famous hairdressers may no longer be with us, but their legacy remains. Check out some of these famous hair stylists from history below
Vidal Sassoon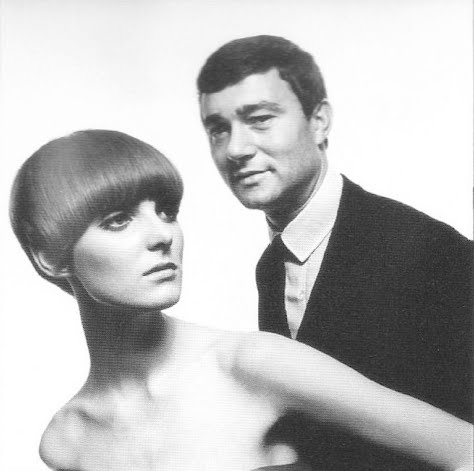 One of the best hair stylists in the world, Sassoon opened his first salon in 1954 in London where he became known for his short and angular haircuts for women.
From there his popularity grew and he worked as the on-set hair stylist for many films in Hollywood. He is perhaps best-known for his line of hair care products started in 1973, Vidal Sassoon, that still exists to this day.
Louis Alexandre Raimon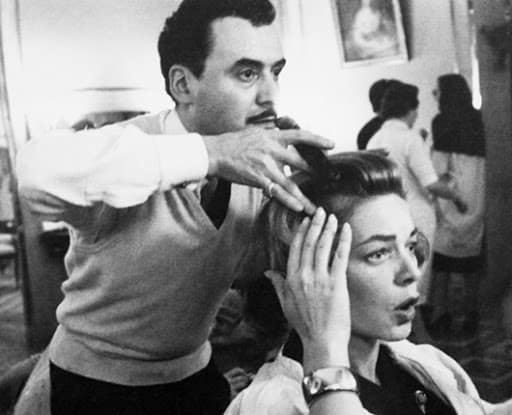 The famous French hairdresser Louis Alexandre Raimon, or Alexandre de Paris, was best-known for creating Elizabeth Taylor's hairstyle in the Hollywood epic Cleopatra.
He was a hair stylist to the stars including Audrey Hepburn, Greta Garbo, and Lauren Bacall. His signature hairstyle was the chignon or knots of hair arranged at the back of the head
Antoine de Paris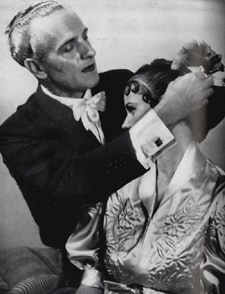 Antoine de Paris was a famous hair male stylist born in Poland who is considered the world's first celebrity hair stylist.
He moved to Paris where he became known as Monsieur Antoine and cut hair for famous women around the world. His celebrity clientele include Coco Chanel, Queen Marie of Romania, Brigitte Bardot, and Eleanor Roosevelt.
Mr. Kenneth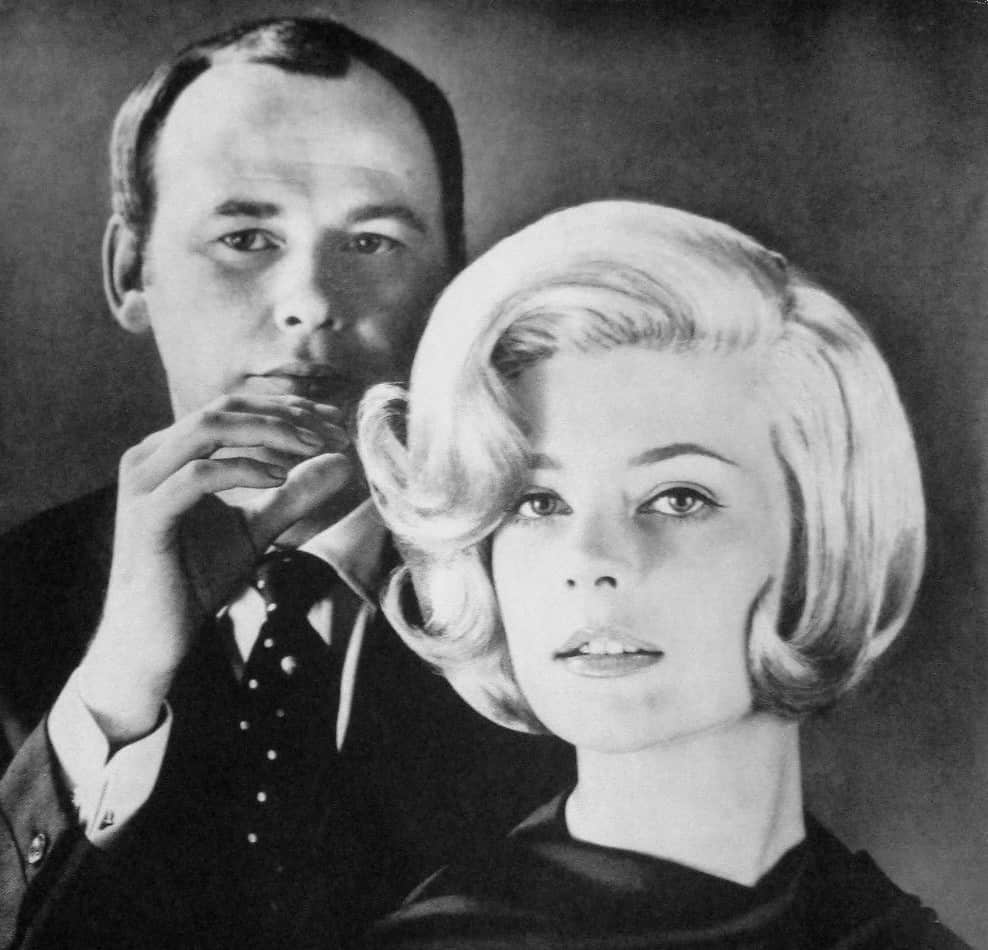 Kenneth Battelle, or Mr. Kenneth, was a famous hairdresser in New York from the 1950's. His claim to fame was in 1961 when he created Jacqueline Kennedy's signature bouffant.
Over the years Battelle had many celebrity and politician clients. He continued to cut hair until a few years before his death in 2013.
Legros de Rumigny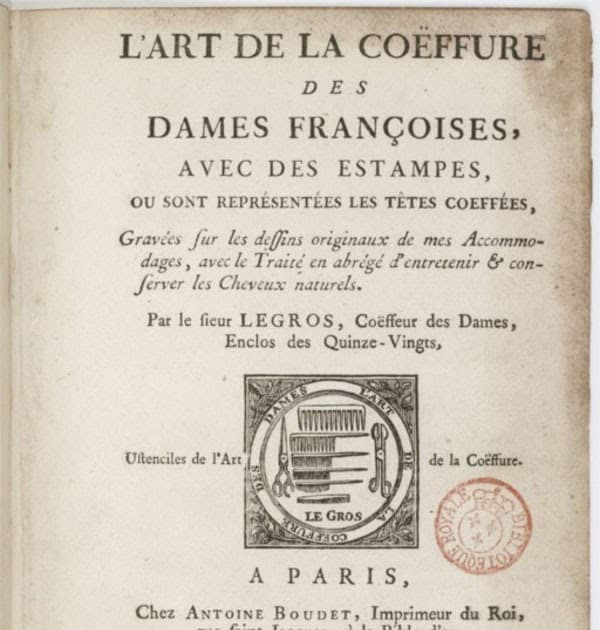 One of the earliest famous hair stylists in history was Legros de Rumigny. While he didn't work in Hollywood, he was the hairdresser for the French court in the 18th century. His clients included Madame de Pompadour, the official mistress of Louis XV.
Legros de Rumigny is said to have started hairdressing as a profession. He wrote L'Art de la coeffure des dames françaises and established the Académie des Coëffures des Dames Françoises.
Raymond Bessone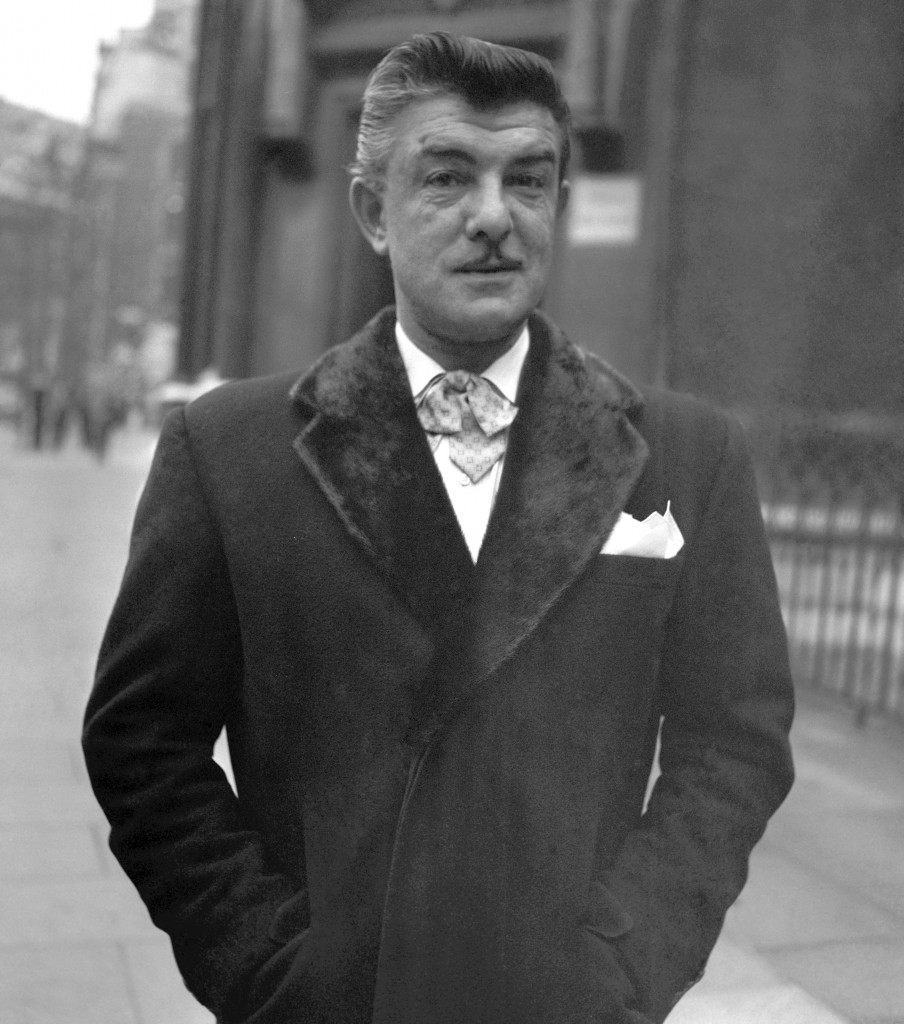 Raymond Bessone, also known as Mr Teasy-Weasy, was a famous British Hairdresser who started hair styling in the 1930's.
Bessone was known in his time for several innovative ideas. He believed women should avoid a part down the middle and that long hair made women look older. He was also one of the first hair stylists to dye hair with unnatural colors such as pink, orange, and purple.
Sydney Guilaroff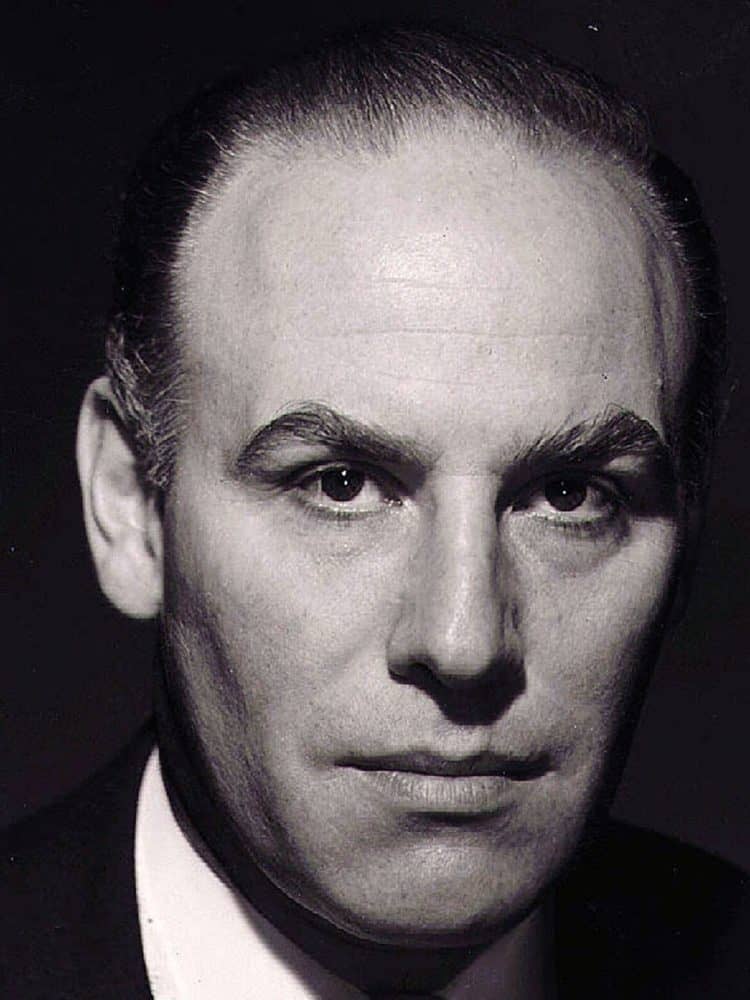 Sydney Guilaroff was a famous male hair stylist during the Golden Age of Hollywood and one of the highest paid hair stylists. For 40 years he worked for Metro Goldwynn-Meyers and was the first hair stylist to receive on-screen credit in films.
Guilaroff's most notable client was Lucille Ball, whose hair he dyed flame red for the film Du Barry Was a Lady. Ball was so happy with her hair that she kept her
trademark red color for the rest of her life.
Francois Marcel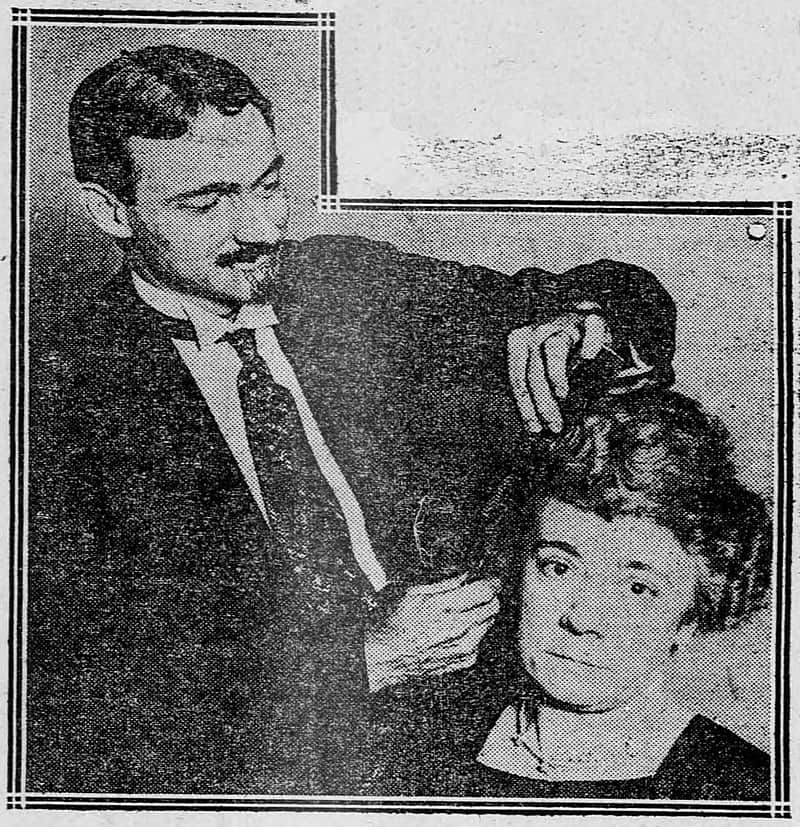 Francois Marcel was an early pioneer of new hair styling techniques. He made hairdressing history with his invention of the marcelling technique in the late 1800's.
A predecessor to the modern day curling iron, marcelling is done by wrapping hair around hot tongs to create texture. This hairstyle became especially popular for women's hairstyles in the 1920's combined with a short bob as seen in early film.
Famous Hair Designers
To make your mark as one of the best hair stylists in the world, you have to be innovative. You have to stand out among the crowd. Simply put, you have to do something that none of your peers have done before.
These top hair stylists have brought innovation and influence to the hair industry that spread their name far and wide.
Paul Mitchell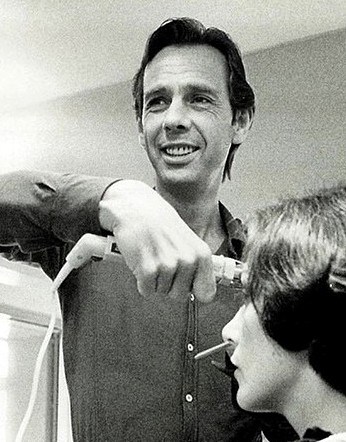 Instagram Account: @paulmitchell
Today Paul Mitchell is one of the top names in hair. Paul Mitchell himself started out as a hairdresser and began the legacy of his namesake in 1967 when he opened Crimpers- America's first chain salon.
From there he started his own hair product line and then cosmetology schools, which are considered some of the best schools to this day. His cuts and products were featured in publications like Vogue, Harper's Bazaar and even Newsweek.
David Raccuglia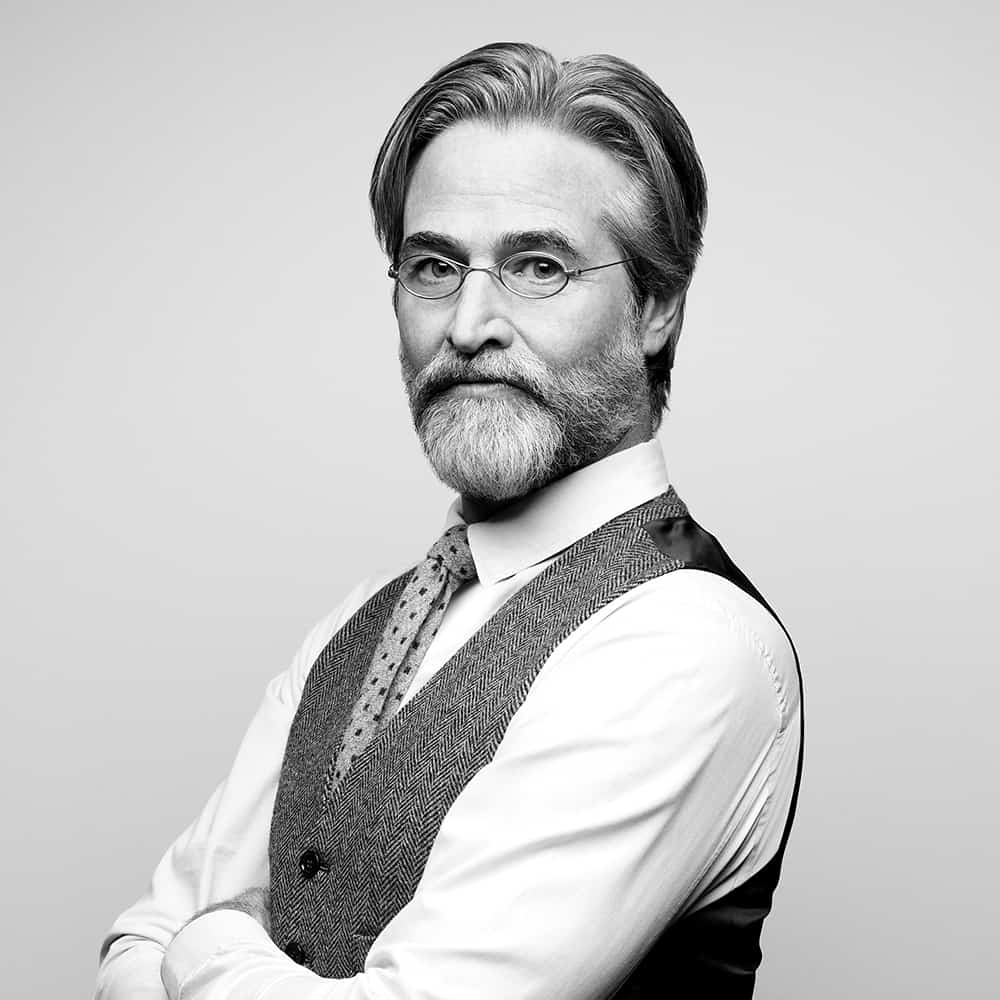 Instagram Account: @americancrew
David Raccuglia became a famous hair designer for his innovative product line as well as having opened several salons.
Raccuglia started out as a barber. In a time when hairdressing was marketed towards women, he noticed a lack of hair products for men. In the 1990's he pioneered the market with his line American Crew products for men.
Michael O'Rourke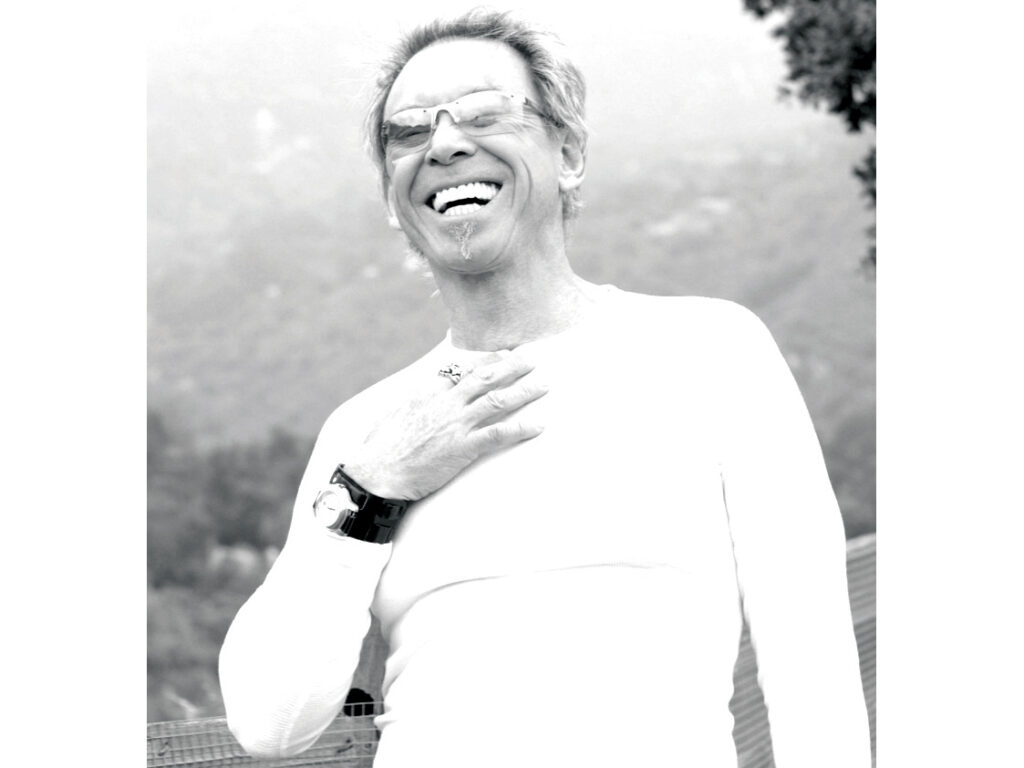 Instagram: @rockyourhai@alfin

Age: 77
Famous male hair stylist turned entrepreneur Michael O'Rourke is the founder of the line Sexy Hair Concepts. He is also an instructor who founded the Institute of Courage and Carlton Hair International USA.
His product line Sexy Hair Concepts and Rock Your Hair are known for their bold, innovative packaging and are promoted as professional hair products available directly to the consumer.
Arnold Miller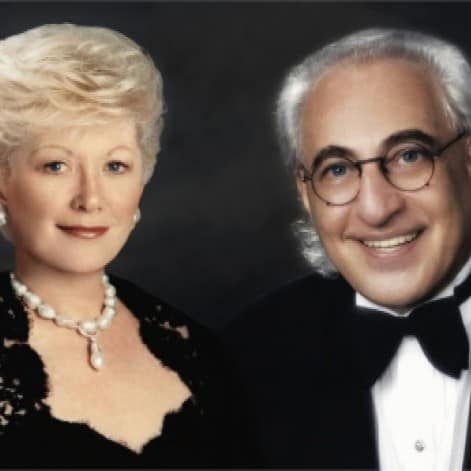 Instagram Account: @matrix
From humble beginnings at a salon in Cleveland Ohio, Arnold Miller and his wife Sydell went on to be successful entrepreneurs in not only hair, but cosmetics as well.
Together they launched the company Ardell, still known today for their false eyelashes. He then went on to launch his most well-known brand, the professional hair product line Matrix Essentials.
Olive Benson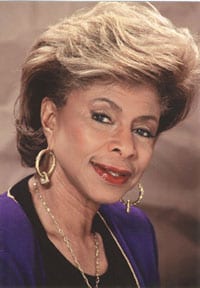 Olive Lee Benson is known as one of the most famous hair designers and black hair stylists for her expertise in relaxing and straightening techniques.
In 1959 Benson opened her own salon where her clients were mostly African Americans with extremely curly hair. She offered the best styling techniques for the time and is considered a pioneer in curly hair.
Horst Rechelbacher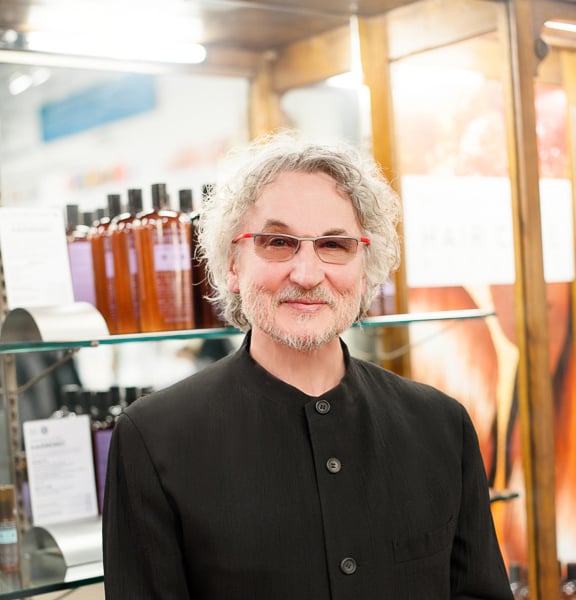 Instagram Account: @aveda
Born in Austria, Horst Rechelbacher started as a hairdresser who went on to become a businessman and develop the cosmetics company Aveda.
Rechelbacher had an early interest in the environmental impacts of hair products and sought to create a line that would be free of unnecessary chemicals and toxins. Today Aveda is known for their cosmetology schools as well as makeup, skin, and hair products.
John Frieda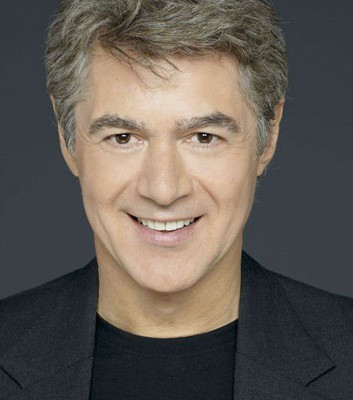 Instagram Account: @johnfriedaus

Age: 68
John Frieda worked for several years as a famous celebrity hair stylist in London before moving to New York where he became a businessman.
Frieda started his innovative product line John Frieda and Frizz-Ease. His line is marketed towards blondes, brunettes, and frizz. His products are sold worldwide and he has several salons.
Famous Hair Colorists
The understanding and application of color theory is arguably one of the most difficult things to master in cosmetology. Be it blonde, brunette, or black, successfully changing one shade to another requires a precise understanding of pigment and chemistry. It comes as no surprise that many famous hairdressers have achieved recognition for their specialization in hair color.
Today's famous hair colorists have become well-known not only for their abilities with color but for their own product lines. Many teach classes to promote their techniques and how to successfully use their products. They also do professional hair shows where they do live demonstrations.
Check out these famous hair colorists who have made their mark in the hair industry!
Guy Tang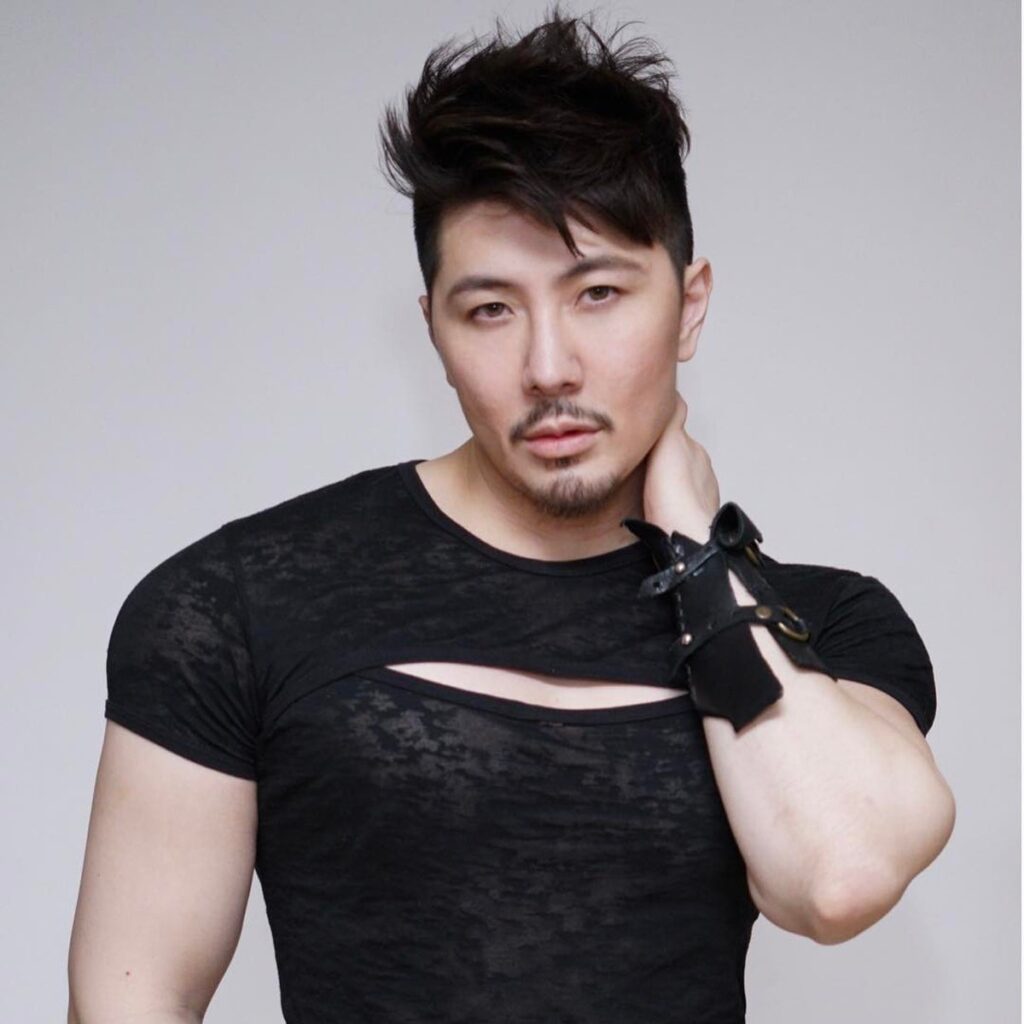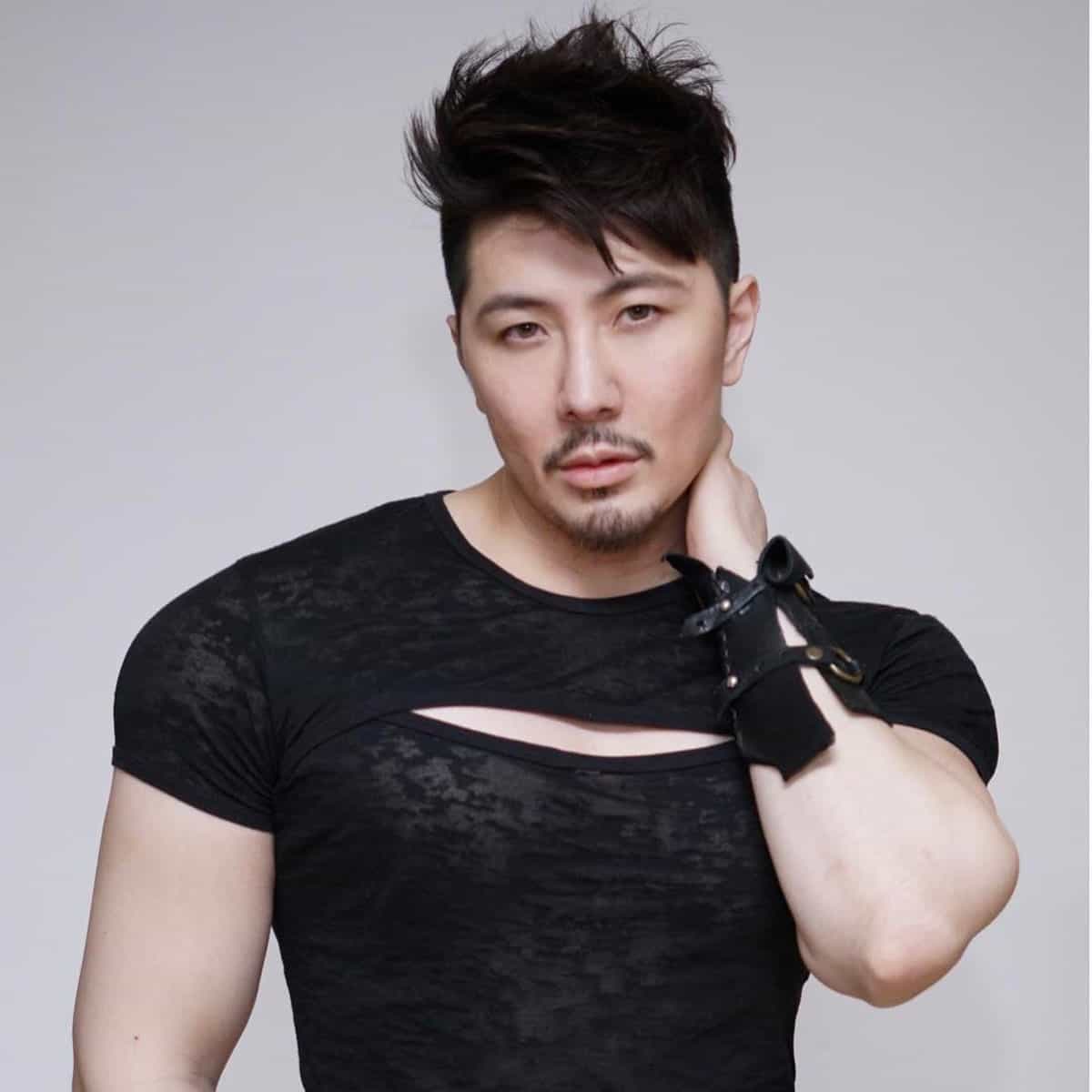 Works at: Salon Republic

Instagram Account: @guy_tang

Age: 38

Location: West Hollywood, California
Guy Tang garnered a huge following on Instagram with his how to's, tips and tricks, and videos of his ombre techniques.
He launched his own color line #mydentity sold exclusively to hair professionals. Aside from natural hair colors, his line is known for its signature toners in rose gold and lavender shades.
Tracey Cunningham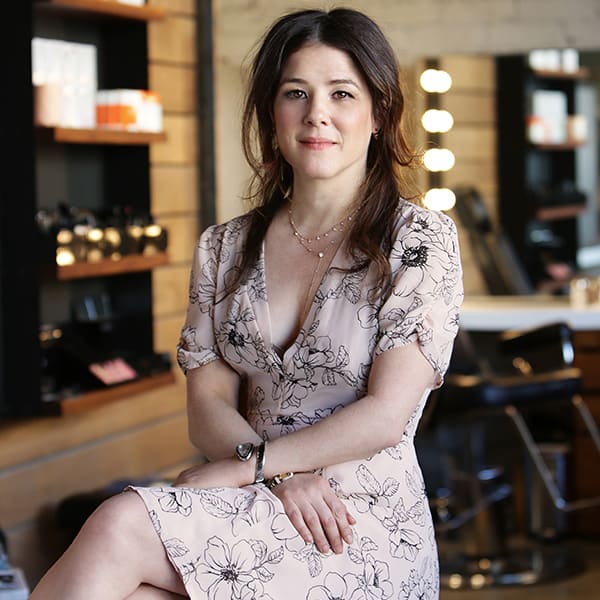 Works at: MèCHE Salon

Instagram Account: @traceycunningham1

Age: 50

Location: Los Angeles, California
A famous hair stylist to the stars, Tracey Cunningham is considered one of the most sought after hair colorists in Los Angeles. She has done hair color for Drew Barrymore, Charlize Theron, Jennifer Garner and Jessica Biel.
Cunningham is a hair color consultant for Redken and an ambassador for Olaplex. When she's not taking clients, she travels doing education for hair stylists.
Lori Goddard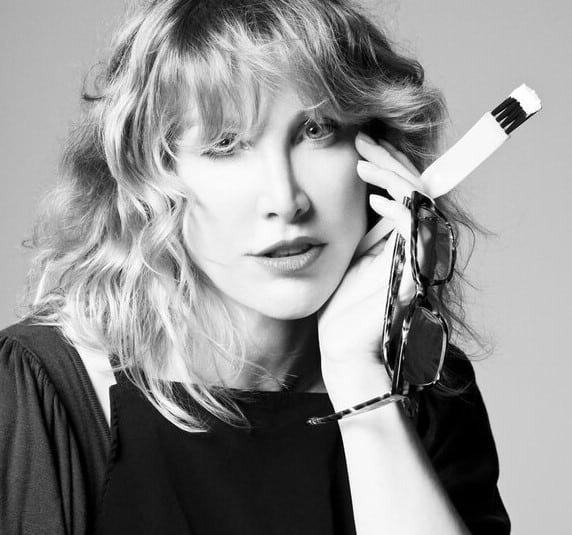 Works at: The Studio

Instagram Account: @lorrigoddard_

Age: 56

Location: Los Angeles, California
Known as one of the most famous hair colorists in the industry, Goddard is best known for her Smudge, Balayage and Foilayage techniques. Her celebrity clients include Reese Witherspoon and Rosie Huntington-Whiteley.
She has been voted Best Hair Colorist several times by publications including Allure and Vogue. She is Author of the Hair Color Mix Book.
Rita Hazan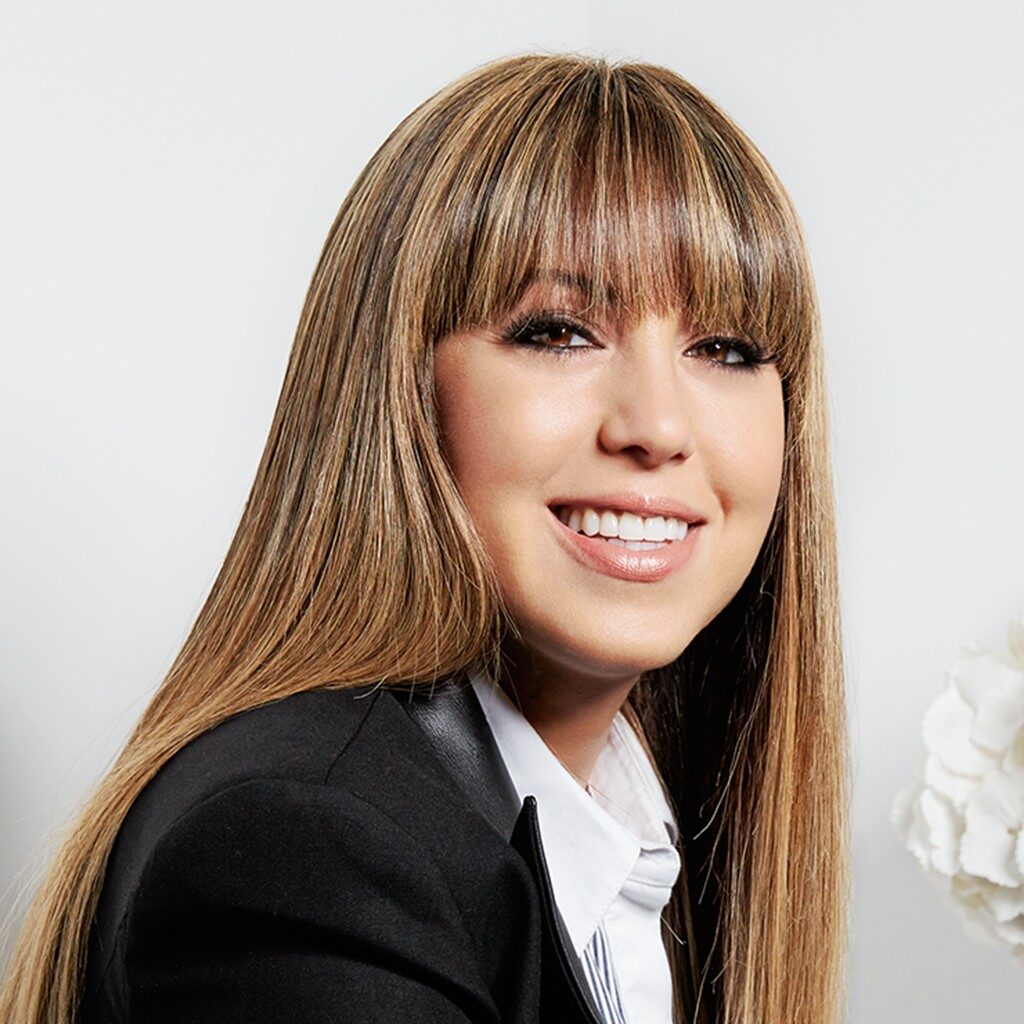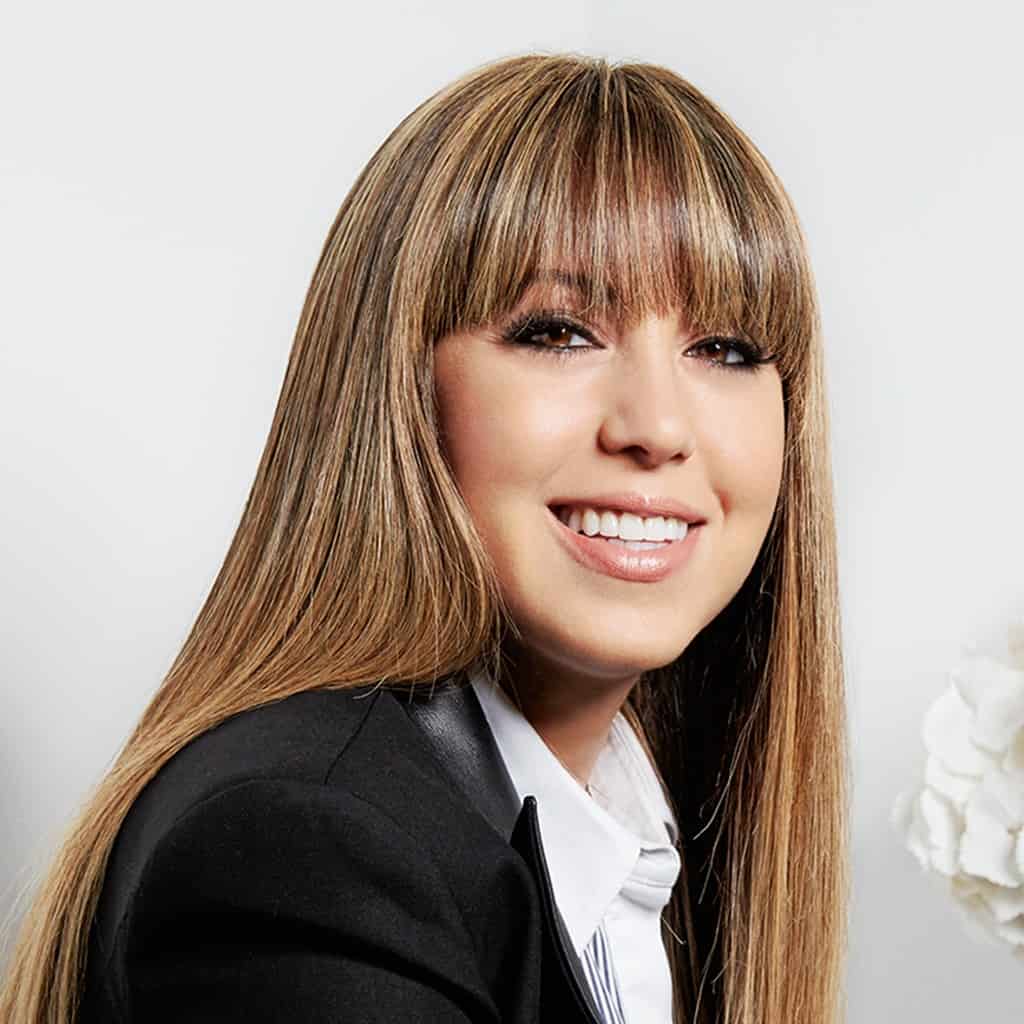 Works at: Rita Hazon Salon

Instagram Account: @ritahazan

Age: 46

Location: New York, New York
From humble beginnings as a hair stylist's assistant, Rita Hazan is now a famous hair colorist with her own salon and product line.
In 2007 Hazan became a recurring hair stylist on The Oprah Winfrey Show where she did hair makeovers. Her product line Rita Hazan is known for their innovative root concealers available to non-professionals.
Christopher Pierce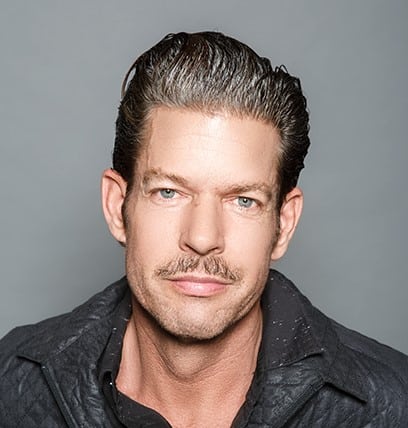 Works at: Andy LeCompte Salon

Instagram Account: @christopherpiercehair

Location: Los Angeles, California
With his mastery of brunettes, reds, and balayage, Christopher Pierce is the go-to colorist for many celebrities wanting to achieve a deeper hue.
He was the colorist for Christina Hendricks when she played the sultry redhead Joan Holloway on the hit-show Madmen. His other dark-haired celebrity clientele includes Megan Fox and Michelle Monaghan.
Famous Hair Salons
Famous hair salons achieve recognition for several reasons. First of all, some are famous for being one of the most expensive hair salons in their city. Secondly, some are famous for being a celebrity hair salon. And lastly, some are simply known for giving a five star treatment to their clients.
Whatever the reason for their notoriety, they're doing something right! Check out some of the most famous hair salons below.
ION Studio NYC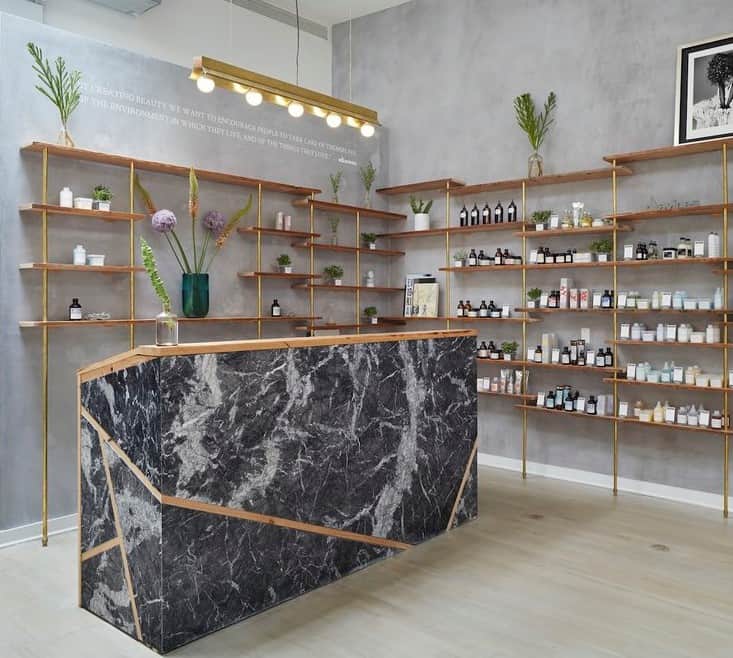 Instagram Account: @ionstudionyc

Location: New York, New York
A famous celebrity hair salon in New York City's SoHo district, ION Studio NYC is one of the few sustainable hair salons in the world. They use 100% renewable energy and Davines Hair Care products.
ION Studio NYC has been frequented by many celebrities including Sandra Oh, Taylor Schilling, Olivia Wilde, and Gwyneth Paltrow.
Serge Normant at John Frieda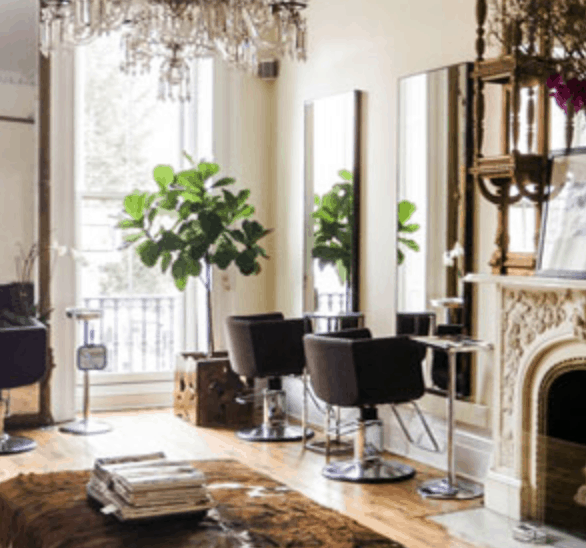 Instagram Account: @sergenormanatjohnfrieda

Location: New York, New York
Before opening his salon under the legendary John Frieda, Serge Normant became a famous hair stylist from his work at fashion shows.
Serge Normant at John Frieda offers head-to-toe services in a 3 story renovated luxurious town home. They are also known as a celebrity hair salon after styling the likes of A-list celebrities and supermodels.
Shin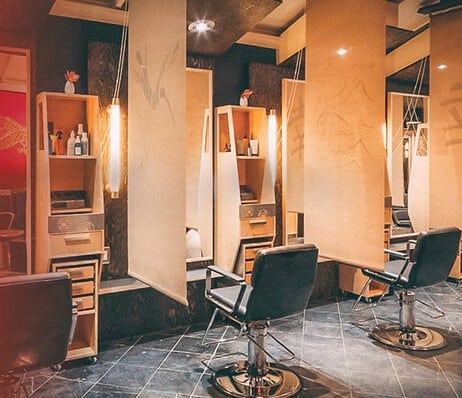 After working for several years as a famous hair stylist in New York City, Shin relocated to California to open her own salon simply named after herself. Shin specializes in the transition to grey, keratin treatments, and women's and men's cuts.
Now a famous hair salon in Santa Monica, this salon's following is so well-known that their clients are dubbed "Shinheads."
Salon Christophe Robin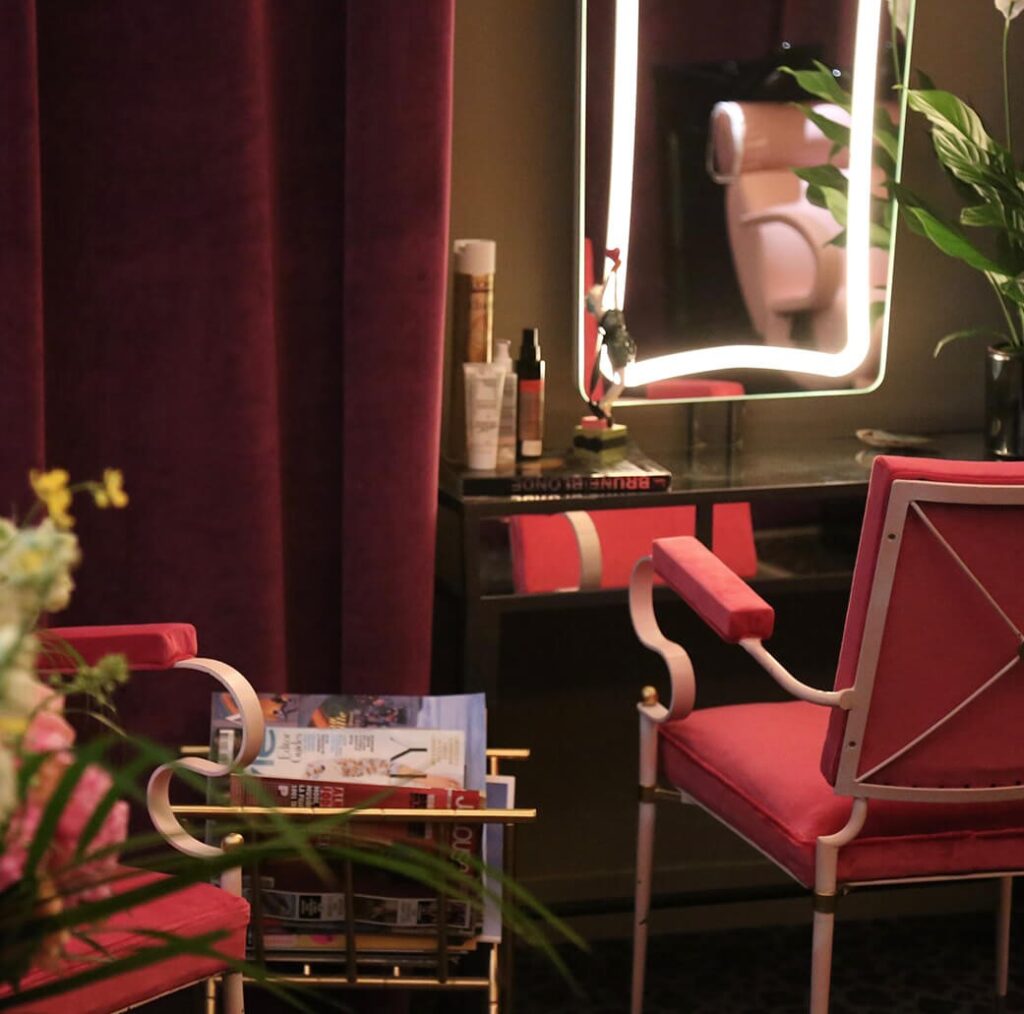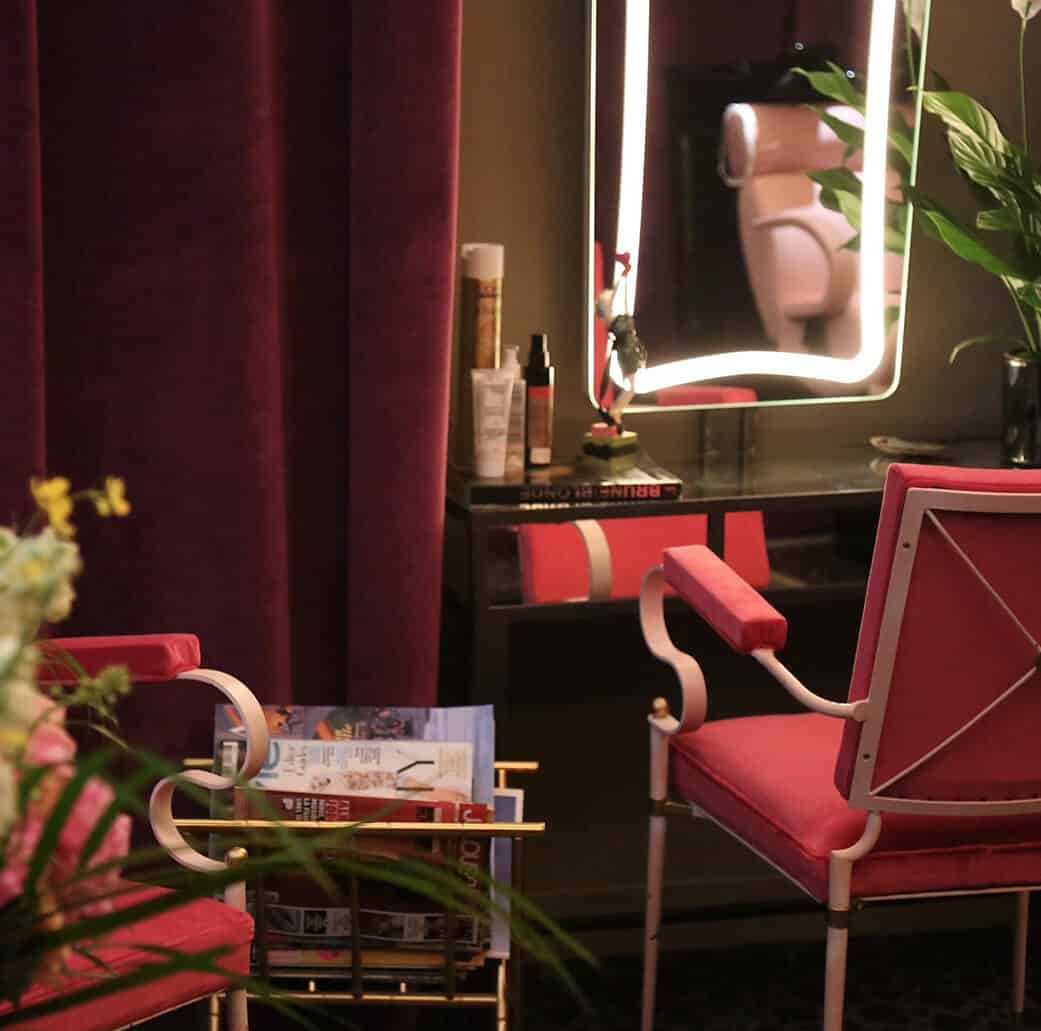 Instagram Account: @christopherobinparis

Location: Paris, France
After making a name for himself as a famous hair stylist in France, Christophe Robin opened several salons throughout Paris.
His product line known simply as Christophe Robin is considered to be one of the most high-end hair care lines on the market. It comes as no surprise that his salon would be known for their luxurious services, as well as their cost.
Conclusion
Whether it's their techniques, product lines, clientele, or simply their perseverance, what they all have in common is that they found something unique and capitalized on it.
There are several things you can learn from these famous hair stylists. To achieve your own recognition in the hair industry you must decide what your unique talents and capabilities are and then market that. There's no use in building a portfolio doing up-do's for special occasions if you are a stylist who wants to specialize in color!
These 29 famous hair stylists and salons have all achieved recognition in some way or another. Which stylist do you feel that you have the most in common with? I hope you've found some inspiration for your own career path